Expert Solutions for your E-commerce Business
POLARIS TAX & ACCOUNTING
We Speak E-commerce
Say goodbye to your Accounting and Tax Challenges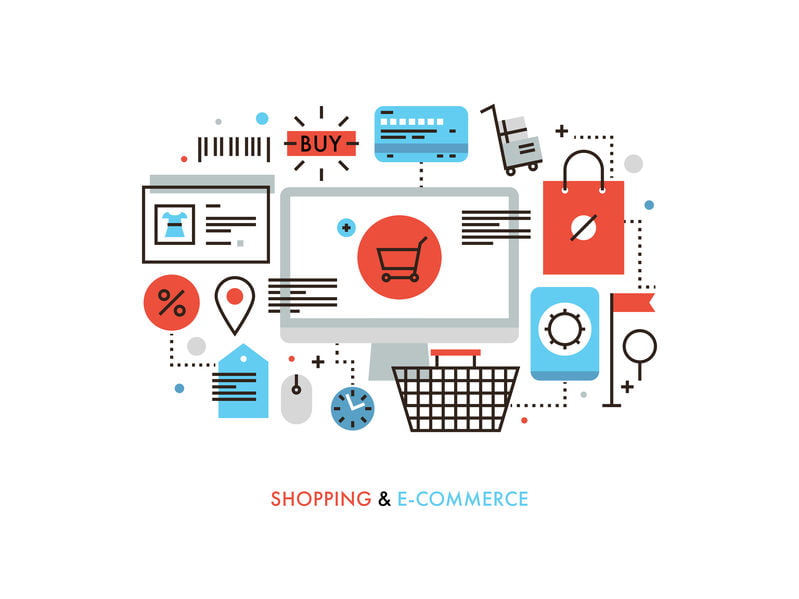 As an e-commerce business, you face unique and complex challenges including collect and remit sales tax in various states, maintain accurate financial records, and staying in compliance with an increasing number of State and Federal tax requirements.
We are experts in e-commerce businesses, let us provide you with the proactive accounting and financial insights you need to make smarter business decisions, increase profitability, and reduce your tax liability.
We Help You See The Story Behind Your Numbers
Combine all your Sales Channels and Business activity in one single Accounting platform.

Keep your Accounting and Bookkeeping up to date so you never miss any important Business Tax Deductions.

Stay in compliance with sales tax across multiple states.

See the big picture with beautiful and easy to understand Financial Reports.

Reduce your Tax Liability with proactive year-round tax planning.

Full financial transparency with a beautiful and modern Cloud accounting system.
Our Services Packages
Monthly Bookkeeping
Monthly Reconciliation of Sales Channels
Five Linked Accounts
Financial Reports by 10th business day
Virtual Conf. Meeting every Two Months
48 to 72 Hour Response Time
Daily Bookkeeping
Daily Reconciliation of Sales Channels
Ten Linked Accounts
Financial Reports by 5th Business Day
Monthly Virtual Conf. Meeting
24 to 48 Hour Response Time
Budgeting & Cash Flow Projections
Sales Tax Registration limit 10 States
Quarterly Tax Reduction Planning
Quarterly Tax Projections
One Business Tax Return
One Personal Tax Return
Limited IRS Representation
Limited Sales Tax Audit
Daily Bookkeeping
Daily Reconciliation of Sales Channels
Unlimited Linked Accounts
Financial Reports by 5th business day
Monthly Virtual Conf. Meeting
VIP Same Day Response Time
Budgeting & Cash Flow Projections
Unlimited Sales Tax Registrations
Bi Monthly Tax Reduction Planning
Quarterly Tax Projections
One Business Tax Return
One Personal Tax Return
Full IRS Representation
Full Sales Tax Audit
Corporate Governance
[testimonial_rotator id="8530"]
How We Compare With Other Firms
Responsiveness
Bookkeeping Updates
Pricing
Financial Reporting
Financial Review Meetings
Accounting Setup
Sales Tax Audit Representation
Sales Tax Registration
IRS Audit Representation
Tax Reduction Consultation
Individual and Business Returns
Support by e-Commerce Specialist
Responsiveness
:
24 to 48 Hours
Bookkeeping Updates
:
Daily
Financial Reporting
:
5th Business Day
Financial Review Meetings
:
Monthly
Accounting Setup
:
Included in Fee
Sales Tax Audit Representation
:
Included in Fee
Sales Tax Registration
:
Included in Fee
IRS Audit Representation
:
Included in Fee
Tax Reduction Consultation
:
Included in Fee
Individual and Business Returns
:
Included in Fee
Support by e-Commerce Specialist
:
Included in Fee
Responsiveness
:
No Commitment
Bookkeeping Updates
:
Monthly or Quarterly
Financial Reporting
:
No Commitment
Financial Review Meetings
:
Quarterly or Annually
Accounting Setup
:
Separate Fee
Sales Tax Audit Representation
:
Separate Fee
Sales Tax Registration
:
Separate Fee
IRS Audit Representation
:
Separate Fee
Tax Reduction Consultation
:
Separate Fee
Individual and Business Returns
:
Separate Fee
Support by e-Commerce Specialist
:
Separate Fee